Amada® Work Holder Clamp Parts and Assemblies
If you would like to save substantially on interchangeable Amada® work clamps and guide keys send us an E-mail. Please include your machines model and we will send you a price listing and drawing to help identify the parts you need.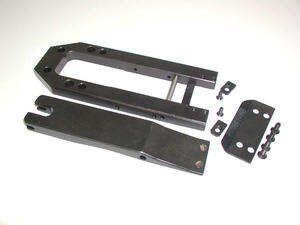 We have added price listing to most of the drawings hope to have them all posted shortly. Select your machine model.
We offer parts for the following Amada® Machines:
How do you determine what clamp style you have?? Check out this handy identifier chart!
| | | | |
| --- | --- | --- | --- |
| AMADA CLAMP BASES | Length MM | Width MM | Height MM |
| EM STYLE PNEUMATIC A0100 CA | 206 | 80 | 14 |
| NEW STYLE HYDRALIC CLAMP A0107 INT | 206 | 80 | 17 |
| LASER CLAMP - APELIO & PULSAR (13mm Open Height) | 206 | 80 | 20 |
| LASER CLAMP - APELIO & PULSAR (10mm Open Height) | 206 | 80 | 20 |
| COMA-THICK CLAMP - HYDRAULIC | 223 | 80 | 30 |
| COMA-ORIGINAL STLYE - HYDRAULIC | 224 | 80 | 17 |
| COMA- EXTERNAL CYLINDER - HYDRAULIC | 206 | 80 | 17 |
| VELA, COMA - THIN CLAMP - PNEUMATIC | 224 | 80 | 17 |
| LYRA, COMA, VELA -THIN CLAMP - PNEUMATIC | 224 | 80 | 14 |
| ARIES 222, 224 CLAMP | 180 | 64 | 14 |
| OCTO CLAMP | 206 | 80 | 20 |
| PEGA ORIGINAL STYLE CLAMP -PNEUMATIC (Square Back) | 216 | 80 | 14 |
| NEW SYTLE PEGA, VIPROS, ARIES 245, LASER | 206 | 80 | 14 |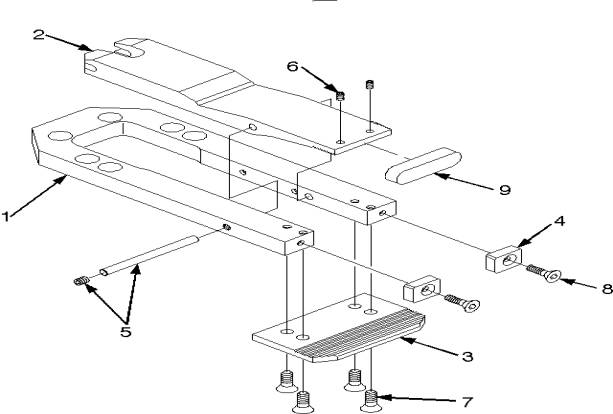 Pega New Style Clamp Base Assembly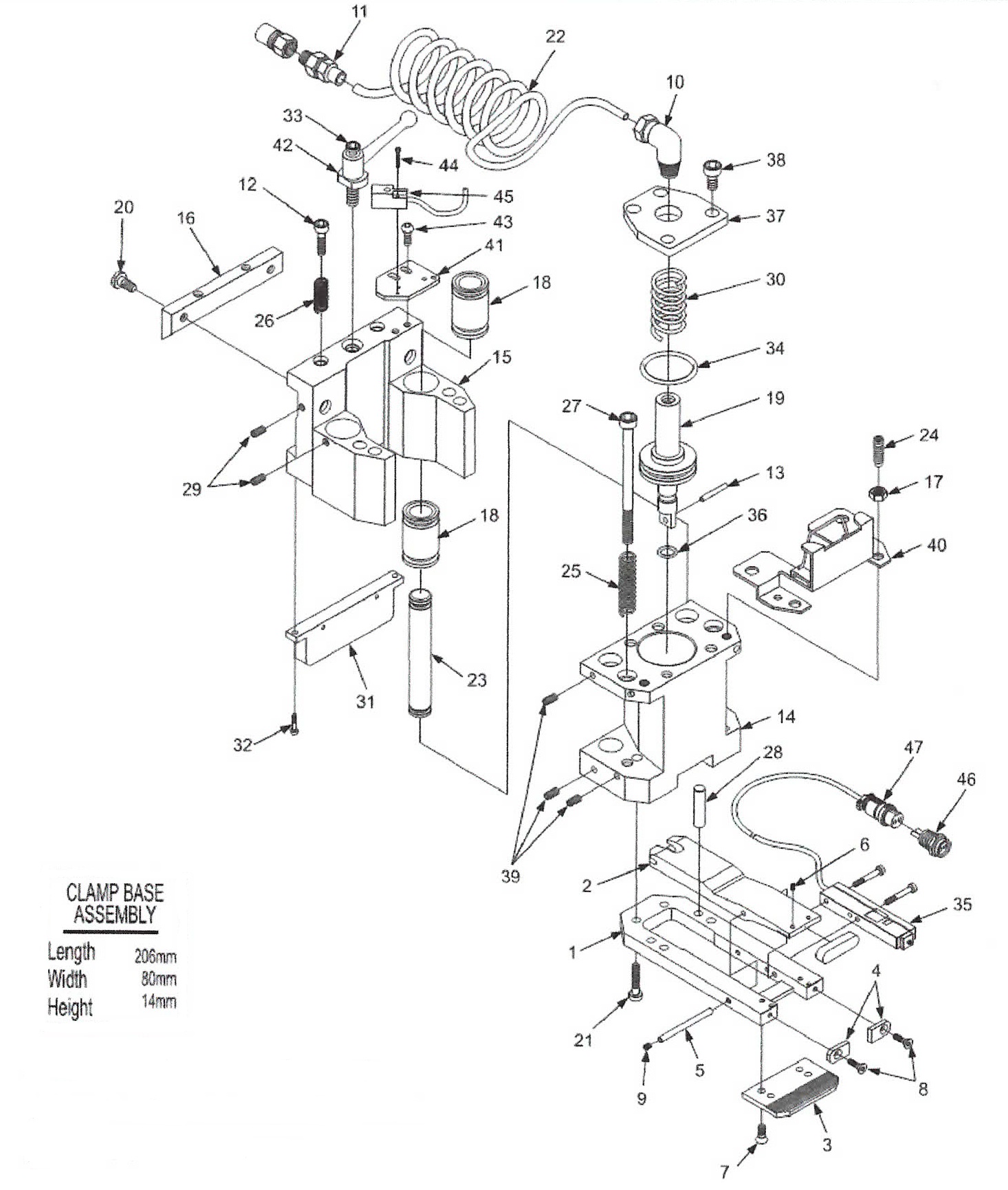 We offer Clamp Parts for all Major Brands Of CNC Turrets
Wiedemann® , Amada® , DiAcro® , Strippit® , Whitney® , Finn Power®

Harrison Industrial accepts :


Let us know what your looking for
Call 817-354-4200 - Fax 817-354-0723 or E-mail :

Back To the Parts Page or Back To the Main Page