Wiedemann Style 117 (Old Style 112) Tooling Internet Prices (USD)*
*Style 117 Tooling is now only being made to order. Let us know what you need and we can get you a quote.*

Punch & Dies (A & B Station)


* NOTE : Punch Sleeves and Backing Disks no Longer Available Punches 5/8" Shank and are made to fit in the holder with a grove for the set screw.
Station & Range
Punch
Shape
Price *

A Station




Range .032" - .625"

5/8" Shank by 1-7/16" Long - with Center Point
Round
Shape
$ TBD
$ TBD

B Station




Range .626" - 1.000"

5/8" Shank by 1-7/16" Long - with Center Point
Round
Shape
$ TBD
$ TBD
Station & Range
Die
Shape
Price *

A Station (.625" OD)




Range .094" - .344"

.625" OD x 19/32" Tall
Round
$ TBD

A Station (1-1/16" OD)




Range .094" - .625"

1-1/16" OD x 19/32" Tall
Round
Shape
$ TBD
$ TBD

B Station




Range .626" - 1.000"

.1-9/16" OD x 19/32" Tall
Round
Shape
$ TBD
$ TBD
Punches & Dies (C Station)

Station & Range
Punch
Shape
Price *

C (x)

Station




Range 1.001"-1.250"

.625" Shank by .937" Long - not including Center Point
Round
Shape
$ TBD
$ TBD

C (y)

Station




Range 1.001" - 1.500"

.8125" Shank by .937" Long - not including Center Point
Round
Shape
$ TBD
$ TBD

C (z)

Station




Range 1.001" - 1.500"

.937" Shank by .940" Long - not including Center Point
Round
Shape
$ TBD
$ TBD
Station & Range
Die
Shape
Price *

C

(x) Station




Range 1.001" - 1.250"

1.562" OD x .600" Tall
Round
Shape
$ TBD
$ TBD

C

(y) Station




Range 1.001" - 1.500"

1.680" OD x .600" Tall
Round
Shape
$ TBD
$ TBD

C (z)

Station




Range 1.001" - 1.500"

2.250" OD x .594" Tall
Round
Shape
$ TBD
$ TBD
Punches & Dies (D, E & F Stations)

Station & Range
Punch
Shape
Price *

D

Station




Range 1.501"-2.000"

1.500" Shank by 5/8" Long - not including Center Point
Round
Shape
$ TBD
$ TBD

E Station




Range 2.001" - 2.500"

2.000" Shank by 5/8" Long - not including Center Point
Round
Shape
$ TBD
$ TBD

F Station




Range 2.501" - 3.000"

2.000" Shank by 5/8" Long - not including Center Point
Round
$ TBD
Station & Range
Die
Shape
Price *

D Station




Range 1.001" - 1.250"

2.750" OD x .750" Tall
Round
Shape
$ TBD
$ TBD

E Station




Range 1.001" - 1.500"

3.000" OD x .750" Tall
Round
Shape
$ TBD
$ TBD

F Station




Range 2.501" - 3.000"

4.000" OD x .750" Tall
Round
$ TBD
Punch Holders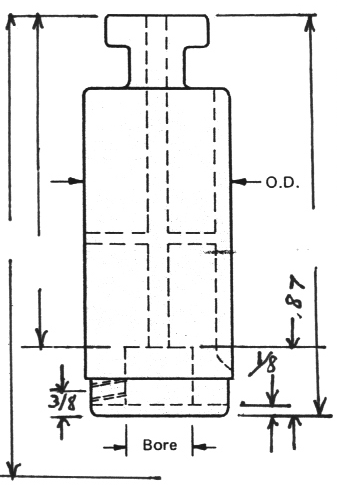 | | | | | |
| --- | --- | --- | --- | --- |
| Station | O.D. | I.D. Bore | Key Style | Price * |
| A, B, & Cx | 1.281" | .625" | Internal V-Key | $ TBD |
| Cy | 1.5625" | .8125" | Internal V-Key | $ TBD |
| D | 1.281" | 1.500" | Internal V-Key | $ TBD |
| E | 1.375" | 2.000" | Internal V-Key | $ TBD |
| A, B, & Cx | 1.281" | .625 | External Key | $ TBD |
| Cy | 1.5625" | .8125" | External Key | $ TBD |
| D | 2.125" | 1.500" | External Key | $ TBD |
| E | 2.00" | 2.375" | External Key | $ TBD |
| Key | * A-F | N/A | N/A | $ TBD |
Die Holders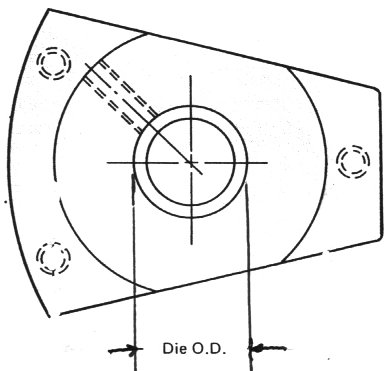 | | | |
| --- | --- | --- |
| Station | Die O.D. | Price * |
| A1 | .625" | $ TBD |
| A2 | 1.062"" | $ TBD |
| B | 1.562" | $ TBD |
| CX | 1.680" | $ TBD |
| CX | 2.250" | $ TBD |
| CZ | 2.250" | $ TBD |
| D | 2.750" | $ TBD |
| E | 3.000" | $ TBD |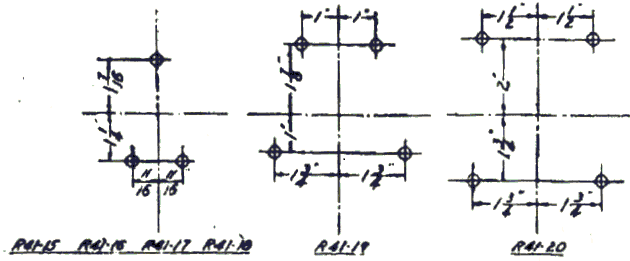 Sugested Die Clearance (%)
Material
6 Gauge or Thicker
(.194")
16 Gauge to 7 Gauge
(.06" - 0.179")
24 Gauge to 17 Gauge
(.024" - .054")
Soft Aluminum
15%
15%
15%
Hard Aluminum
20%
20%
20%
Soft Stainless
25%
20%
15%
Hard Stainless
30%
25%
20%
Soft MIld Steel
25%
20%
15%
Hard Mild Steel
30%
25%
20%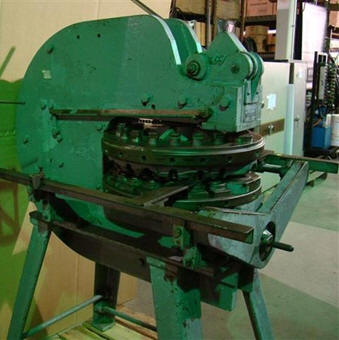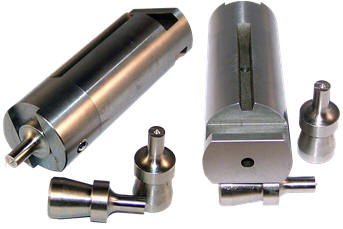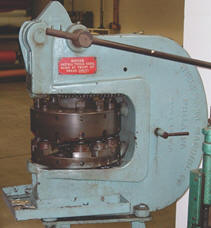 * All prices and specifications are subject to change.
We would be more than happy to quote, just send us an


** Return to Tooling and Parts page **

We Also Offer Special Tools, Punch Holders, & Die Holders



Harrison Industrial accepts :



Let us know what your looking for
Call 817-354-4200, Fax 817-354-0723, Or Send us



Select where you would like to go :


Last updated : 12/01/2016