®
Lantek's full line of Sheet Metal Software offers solutions for automating the programing of sheet metal cutting and punching machines. It combines machine technology with programing and management needs. It has the capability of growing with you as your needs change in our constanly evolving marketplace.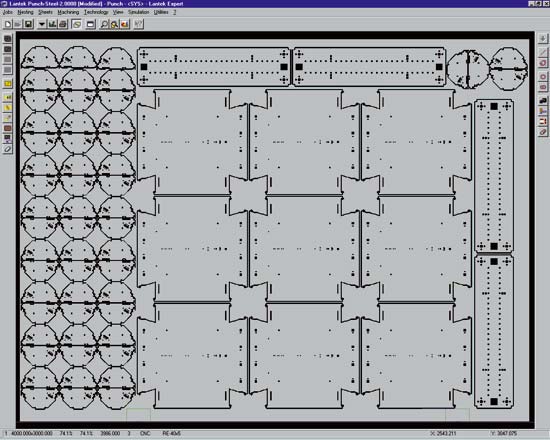 Lantek offer solutions for:
Laser technology

Water Jet

Oxycut / Plasma

Punching

Combination Machines including = Punch-Plasma, Punch-Laser, Punch-Shear

Load / Unload Systems & FMS Technology
Let us know if you would like more information or would be interested in seeing an online demo of the software.



MetalSOFT's FabriWIN® FabriTRAK® & FabriVISION®

FabriWIN®
FabriWIN(TM) is an advanced CAD/CAM system for sheet metal fabrication. The ultimate CAD/CAM solution for sheet metal fabrication, FabriWIN generates CNC programs for all your CNC punch, laser, plasma and combination machines with ONE CAD/CAM system. With over 6000 licensed users, FabriWIN is the most popular CAD/CAM system in the world. FabriWIN utilizes Microsoft® Windows based operating systems and programs virtually all punching and cutting machines. Combination punch/cut machines are fully supported. FabriWIN(TM) generates accurate N/C programs that reduce programming time and machine run time. Interactive CD ROM for Training and operation manuals come with FabriWIN.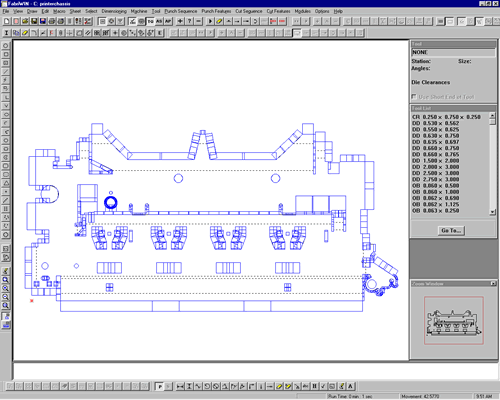 FabriTRAK is an Enterprise Resource Planning (ERP) software system designed for the specific needs of the metal fabrication industry. FabriTRAK is an easy to use, unique production control and job tracking solution designed to help you increase your operating profits without increasing overhead. FabriTRAK integrates all aspects of the fabrication business process to provide vital management information in a real time setting. FabriTRAK is designed to be implemented throughout your organization.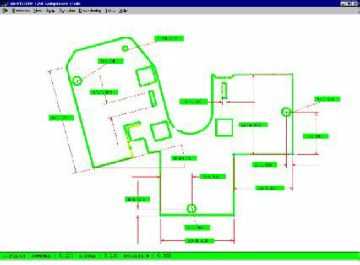 FabriVISION Laser is a high-tech laser technology based inspection machine that will increase your inspection performance, quality control processes, production capacity and overall profitability. In use for over 20 years by more than 500 customers worldwide, FabriVISON inspection series is a mature, proven tool for the validation of sheet metal parts. FabriVISION laser will reduce your first article inspection time up to 96% while at the same time increasing the accuracy of inspections by eliminating costly human errors in measurement. What might have taken hours in the past will now take minutes to complete. FabriVISION Laser increases the green light time of your shop's machines by decreasing first-article inspection time and expensive quality control processes.
The benefits of the FabriVISION are: reduces first article inspection time to less than 5 minutes, improves utilization of fabrication machines, 100% inspection with full documentation, SPC reports available, hands off inspection (operator does not need inspection skills), quickly and accurately digitize existing parts and automatically creates CAD file from scanned parts


If We Can Be of Assistance Please
Call 817-354-4200, Fax 817-354-0723, or Send us



Select where you would like to go :
Harrison Industrial accepts :





This page was edited on : 02/23/2015