We offer many options for Press Brake Tooling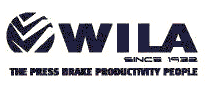 Let us be your one stop solution for all of your Press Brake Tooling Requirements. We can do it all !!

All Tooling types:


European Precision Conventional (U.S.)
Press Brake Tooling
American Precision
European / American Precision Specials
Beyeler® Type Precision Brake Tooling
LVD® Type Precision Brake Tooling
Speedline (Trumpf®) Style Precision Brake Tooling
Aircraft Style
Refurbish your existing tooling!
One of a kind Specials
Machine Accessories
We would be more than happy to quote your current tooling requirements!


Select where you would like to go :
Harrison Industrial accepts :


Feel free to contact us for more information
Call 817-354-4200, Fax 817-354-0723, or Send us an


Last Updated : 03/23/2016